Why You Should Choose Sutton Group Eco-World!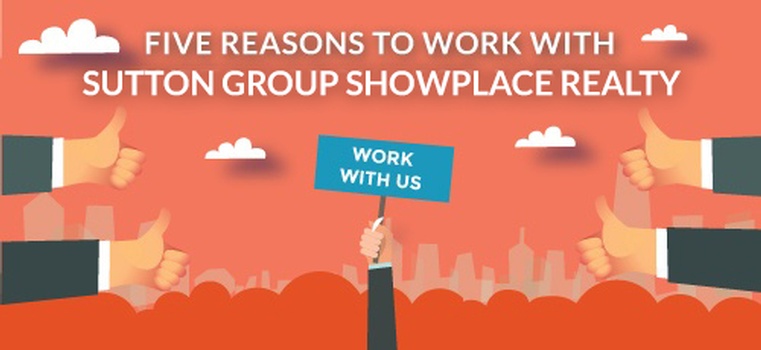 Real estate agents are knowledgeable experts, and they are aware of the best neighborhoods, property prices, legal requirements to buy and sell, and the latest trends in the property market. Besides industry knowledge, they are also capable of finding the right homes for families and negotiating good deals for their clients. Real estate brokers also handle all your paperwork, which reduces the legwork for you.
While looking for a realtor, there are tons of firms to sieve through. You need to put in a sufficient amount of research to find a professional that matches your expectations. You need to go through reviews you find online and speak to people who've worked with them.
At Sutton Group Eco-World, we are confident about the services we provide our clients and will not shy away from giving you references. Besides, we will be happy to tell you why we are the top name in the realtor business. We have over thirty years of experience in real estate management and have developed strong relationships with several happy clients during that time. If you're looking for more reasons why you should choose us over the rest, here are a few that will satisfy you.
We are Canadian: We are a 100% Canadian owned company with the famous brand of Sutton Group.
We provide full real estate services: This includes real estate trading, property management, as well as mortgages.
We have a central location: Our company is centrally located in Metrotown area, with businesses all over the lower mainland. We also have multiple teams who work diligently and closely with our clients.
We have a plan for every situation: The real estate market fluctuates with the season. It doesn't matter what kind of market we are in, Sutton Group Eco-World always develops a plan with clients and gives them professional opinions.
We are an eco-friendly company: We always search for energy efficient properties for our clients. We are conscious of reducing our carbon footprint and our client's too. Our company's tagline is 'Creating Tomorrow and Beyond', and we make sure we stand by it.
We are the best real estate service provider across Vancouver, Burnaby, Coquitlam, Richmond, Surrey, Langley, West Vancouver, North Vancouver, Abbotsford, and Chilliwack. We ensure that we exceed expectations and always put you first. Our commitment to work is seen through our efforts to serve you with correct information and efficient property management strategies. We fully support you through efficient services and our positive attitude.
To learn more about what we do at Sutton Group Eco-World, please click here. To see our property listings, please click here. If you have any questions about how we can help you, get in touch with us by clicking here.